Lakeway Chateau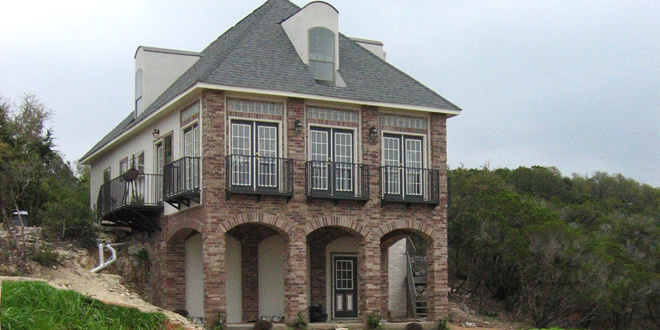 The beauty behind this Hillside Chateau is its New Orleans/French Quarter feel. Capturing a magnificent hillside view, this house boasts three stories, three bedrooms, and two bathrooms. Barrel ceilings, arches throughout, and a gourmet kitchen are key features of this home.
Built in Travis County.
---
If you like what you see, let us help you design and build your completely custom home.