Resources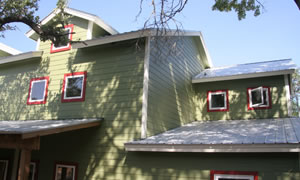 1) Robertson Custom Homes Features - View a selection of the benefits you'll receive when you choose Robertson Custom Homes.
2) Home Building Terms - Ever wondered what all those subcontractors and home builders were talking about? Here we have a list of thirty five of our most misunderstood and most used home building terms.
3) Mortgage Financing - To determine what types of mortgage loans are available (and the advantages of each type), get current interest rates, and learn more about the mortgage financing process, visit our preferred mortgage loan providers.
4) House Price Calculator - Trying to figure out how much house can you afford? Use the following form to calculate the amount you should finance for your custom home.
5) Mortgage Calculator - Want to calculate your expected payments? This simple mortgage calculator will calculate an estimated monthly payment to help you better prepare for your home buying needs.
---
When your research is complete, contact us and we can begin the steps to build your unique custom home.